Steve Denvir All-Mahogany
12 Fret Short Scale
000
Steve Denvir is a local Ontario builder with an intense passion for his craft. He recently moved his shop from Toronto to a new workshop set in the woods northeast of the city.
Steve's extensive background includes studying guitar voicing with Ervin Somogyi and french polish with Joshia de Jonge.
He carefully selects each piece of wood, tone-taps the tops, employs hide glue construction and french polish finish. Every element of the build is done by Steve personally.
I received this guitar March 6, 2015.
Fit & Finish: Visually stunning with flame mahogany top, back and sides. French polish gives a 3 dimensional depth to the surface, that "glow from within" that I've seen only matched by the finish on my (now-gone) Kevin Kopp Nick Lucas.
The mahogany is contrasted beautifully by a tasteful use of ebony on the fretboard, pyramid bridge, binding, heel cap, bridge pins & head plate. The purfling has a fine red section sandwiched between 2 black sections.A cocobolo back plate on the headstock and an abalone rosette complete the appointments.
Tone: This is where it really shines – trebles are clear and full, mids are strong & solid and the bass is deep & resonant ( the kind of bass that seems to have a living, organic "feel it as well as hear it" dimension).Lots of sustain & rich overtones - a warm, responsive, full-bodied sound.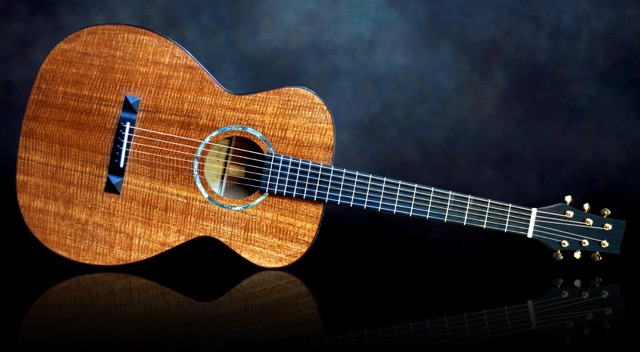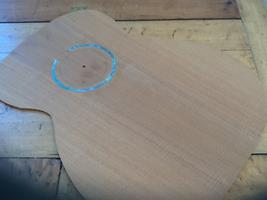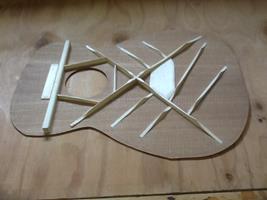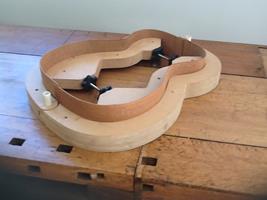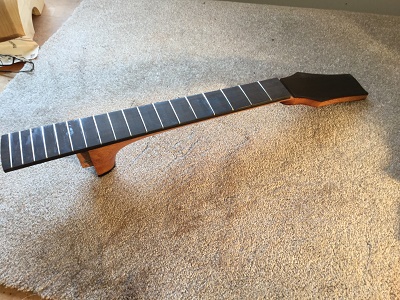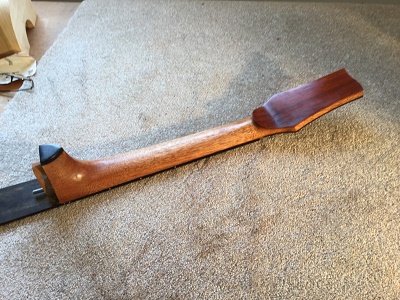 Flamed Mahogany from Tom Thiel at Northwind Woods: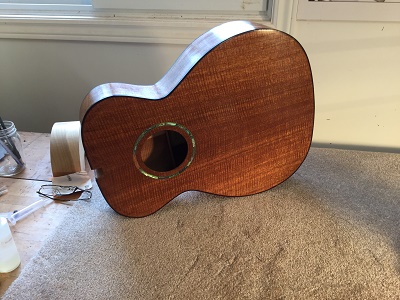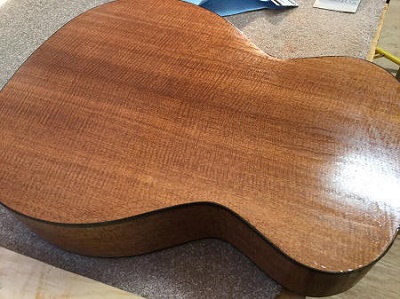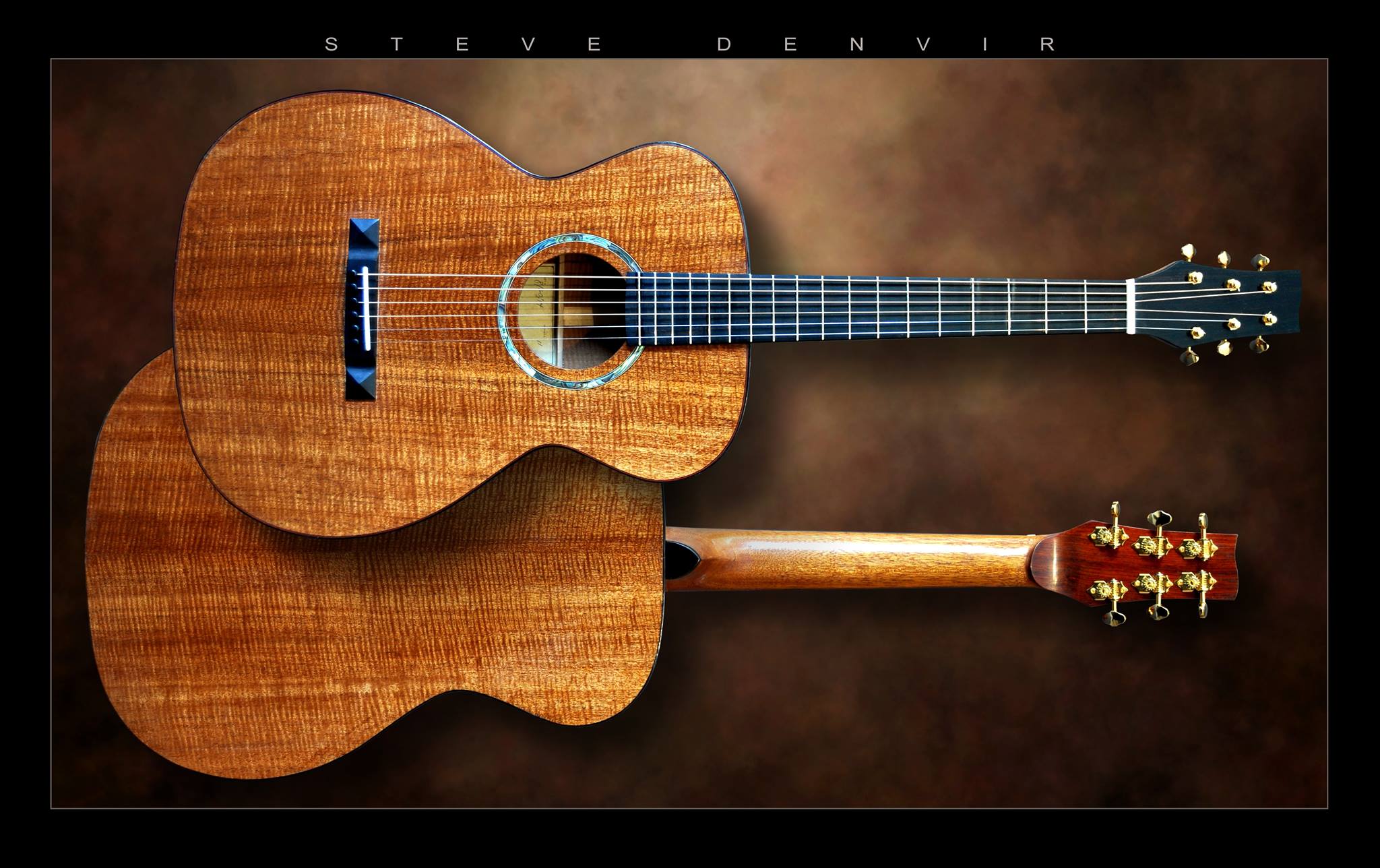 Flamed Mahogany Top
Flamed Mahogany Back and Sides
Mahogany Neck
Ebony Fretboard
Mahogany Internal Heel & Tail Blocks
Ebony End Graft/Heel Cap
Lutz Spruce Bracewood
Gotoh Open Back Tuners
Ebony Pyramid Bridge
Ebony Head Plate
Cocobolo Back Plate
Maple Interior Bridge Plate
Black-Red-Black Purfling
Ebony Binding
Ebony Bridge pins
1 3/4" Bone Nut
Bone Saddle
Abalone Rosette